In July I posted a list of blogs of professional artists and art schools which I find useful and informative for those learning classical art at home.
But there are also blogs in the internet by other self teaching people just like me.
For example this is Heather's blog and I must say she is doing verrrry well.
Though she started to blog in August 2012 she took the structured atelier way in October 2012 with a Bargue drawing.
When I found her blog I was happy to see that she used the ear plaster cast from my shop. And this is how it turned out after 50-60 hours:
And this is a cast drawing of a horse head: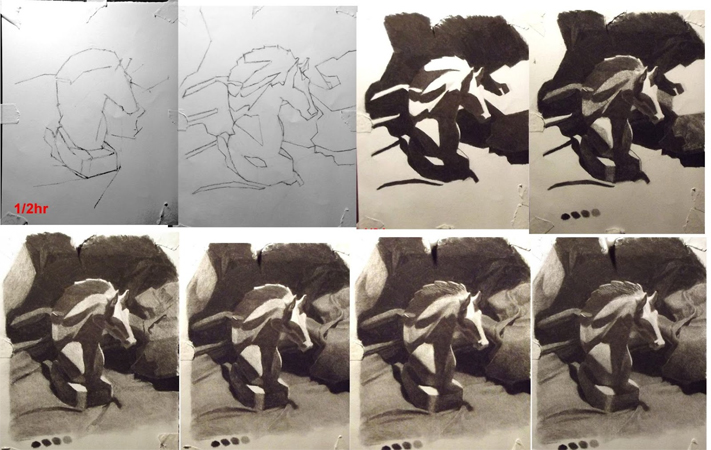 So visit her blog and watch her learning classical art at home – her most recent cast drawing project is a Gargoyle.