In order to paint a figure correctly you need to know about anatomy – where the muscles are originated, how they work and which bones they move. To just look at what you see is not enough – you'll need a thorough understanding of anatomy. It is not necessary to be able to name every of the >650 muscles of the human body like a physician but knowing how the body is composed helps a lot in your ability to draw – even with other vertebrates anatomy!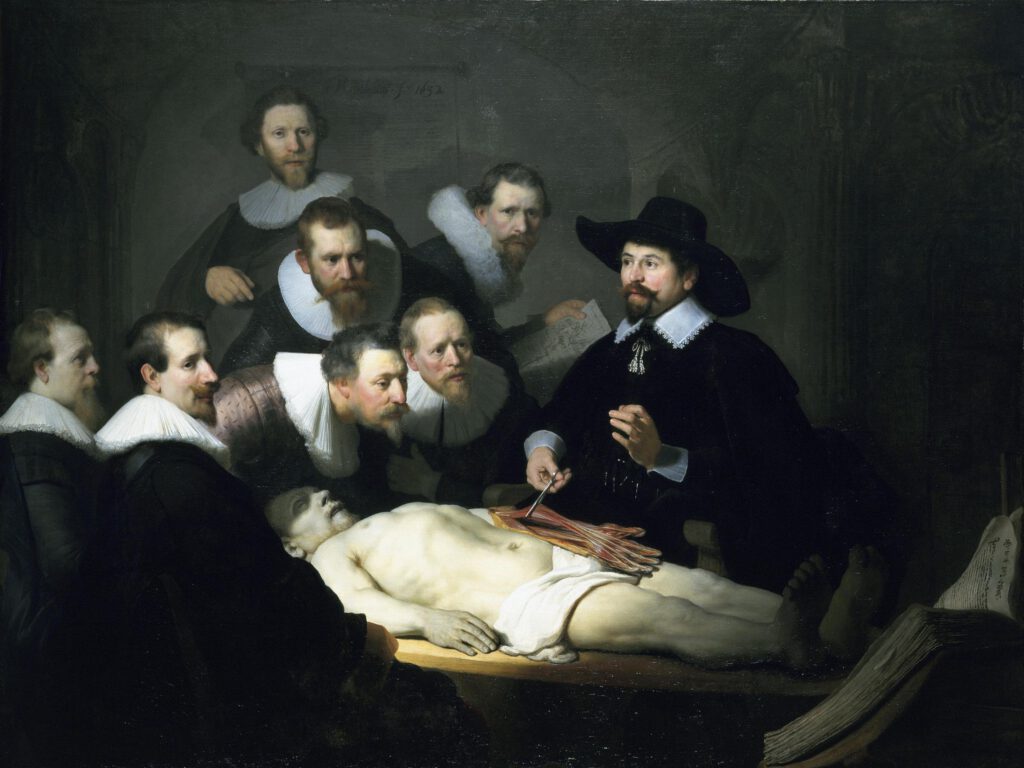 Here come the low-budget substitutes for you life drawing class (actually there is no real substitute but these technological aids will help your understanding of anatomy):
I can't say anything about these tools since I haven't tried them myself but the videos should give you an impression.
A Google search on Bodybuilder or Bodybuilder Anatomy will bring you many, many results from which you can learn from. Bodybuilders have such exagerated muscles and nearly no subcutaneous fat that it is very easy to learn about anatomy from them.
And there is also…
In case you are a collector of figurines you can also buy these expensive non-movable models. The above mentioned Apps and your own body in front of a mirror are superior to these in terms of learning anatomy – at least this is my opinion. I would use such a figure to make a cast drawing from it. It is a real three dimensional object which trains your eye, but the price is too high. For training your 3D view just use a much cheaper drawing cast or use your citie's monuments.